Calvin Klein is Winter 2021
A relaxed fit and iconic logo styling, this Calvin Klein collection has something for everyone! Check out the Collection in Store or Online!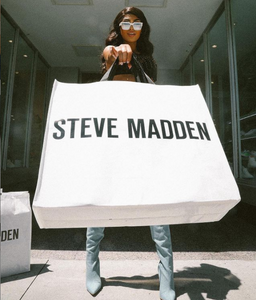 Steve Madden Has Arrived!
STEVE MADDEN

From a factory in Queens, NY, Steve Madden has revolutionized the shoe industry, merging years of experience with unique and creative designs.
Inspired by rock and roll and his New York roots, his vision to provide on-trend women and men with an outlet to express their individuality is innovative, daring, and inspiring. 


It's about authenticity. It's about embracing individuality. It's Steve Madden.